Katy Perry has shared her frustration at constantly being pitted against other female pop stars by fans.
The "Roar" singer, who is 35 weeks pregnant, spoke to Apple Music's Zane Lowe on Thursday (20 August) about her issues with social media and fans who "like to pit" female singers against each other.
"We never see Niall Horan and Shawn Mendes fighting," Perry said. "You don't read about like Ed Sheeran… and Justin Bieber fighting. Right? You never hear that.
"But take any female performer, and you hear about it every single day. You wanna read my Twitter comments? No, you don't, because it's like, 'Who's better than who? Who's skinnier than who? Who's sold more number 1s than who?'… It's like, 'OK. Well, what about just liking the music?'"
The singer said that while she was a generally competitive person, she wanted women in the industry to feel "supported and loved" in their work.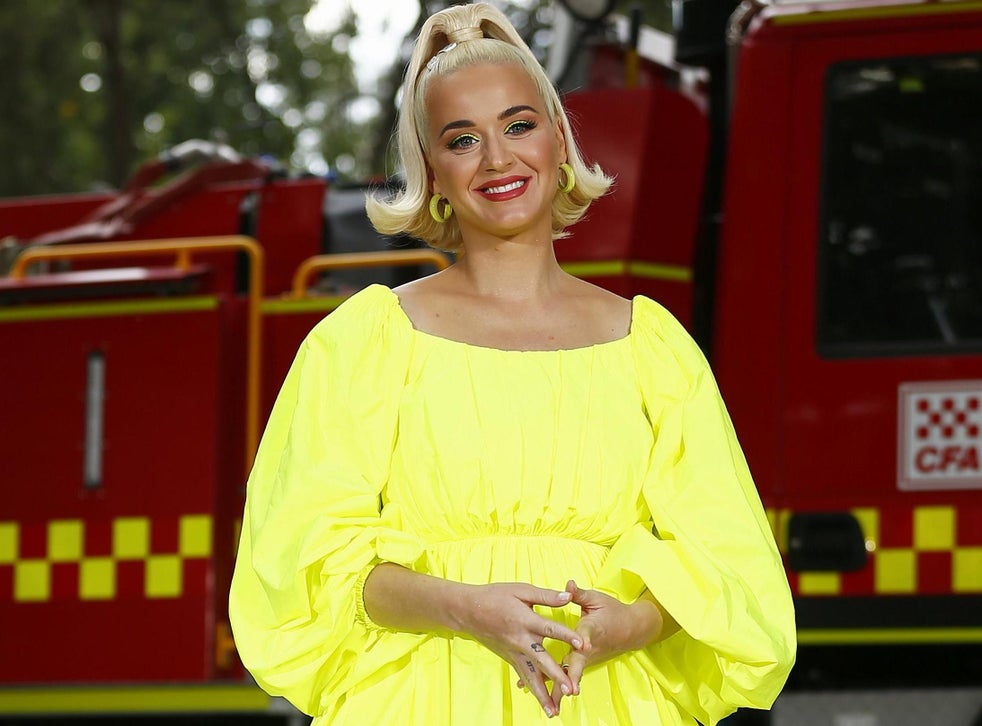 "I want to hire more women than men," Perry said.
"I want to support them because I know what it feels to just be in a room of all of my female peers and go, 'Do you like me?… There's only five other people in the world that are going through this, and you're in the same room. Can we please just have some f***ng wine and talk about how hard this is?'"
"Gossip in life can take the elevator but the truth takes the stairs. It just takes time," Perry said. "Now, we're super friendly. I always wanted the best for her and now we can talk about the best we want for each other."