Ed Sheeran and wife Cherry Seaborn expecting their first child together?
Share this on:
FacebookTwitterPintrest
By –
TIMESOFINDIA.COM
Created: Aug 12, 2020, 11:39 IST
facebooktwitterincom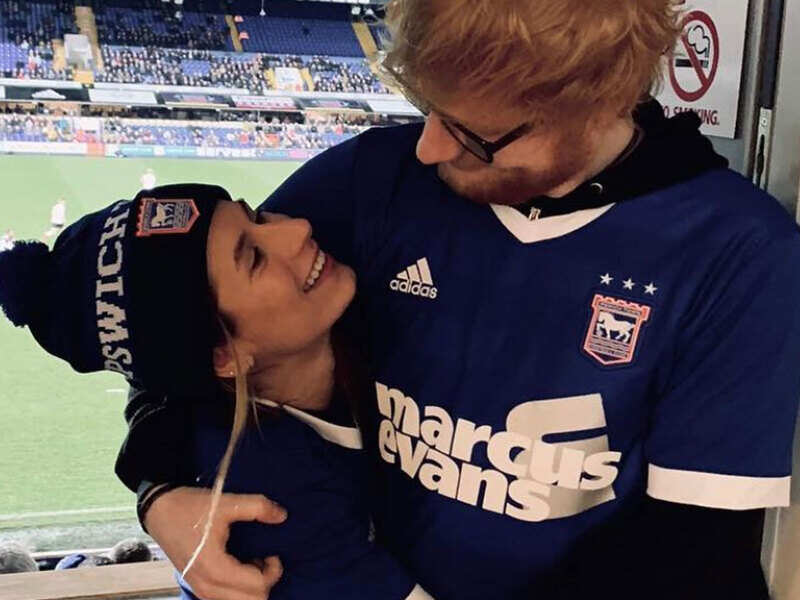 Photo: Ed Sheeran Instagram
Multi Grammy-award winning singer Ed Sheeran is reportedly getting ready to welcome his first child with wife Cherry Seaborn.
The singer who tied the knot last year in a hush-hush wedding is currently taking time off from music after a long and hectic two-year world tour. According to reports on The Sun, the 'Shape of You' singer and his wife are said to be expecting a baby in the summer.
Although they have reportedly chosen to keep the pregnancy low-key, the couple is over the moon and are making all the preparations at home for their newest addition.
Cherry has reportedly shared the news with some of her closest friends this week.
Besides maintaining his distance from public events, Sheeran in December announced he was going on "another break again".
In a note to all his fans, he said, "The Divide era and tour changed my life in so many ways, but now it's all over it's time to go out and see some more of the world. I've been a bot non-stop since 2017 so I', just gonna take a break to travel, write and read. I'll be off all social media until it's time to come back."
"… I promise to be back with some new music when the time is right and I've lived a little more to actually have something to write about," Ed concluded.


End of the article